At Tele-Rad, partners mean a lot to us. We do more than just provide strategic wireless communication solutions for our customers. We also focus on building meaningful and beneficial relationships with our partners.
Since 1928, Motorola Solutions has revolutionized communications – creating innovative, mission-critical communication solutions and services that help public safety and commercial customers build safer cities and thriving communities around the globe. Motorola Solutions has a rich history of firsts, including pioneering mobile communications in the 1930s, making equipment that carried the first words from the moon in 1969 and developing the first commercial handheld cellular phone in 1983.
Their technology platforms in communications, command center software, video security & analytics, and managed and support services make cities safer and help communities and businesses thrive.
We are proud to join the worldwide network of over 20,000 Motorola Solutions channel partners delivering innovative solutions and expertise to connect your team in the moments that matter. Tele-Rad has met rigorous criteria for certification and experience in addressing customer needs and demonstrated the highest level of specialization and competency, earning us recognition as a Service Elite Specialist and Platinum Channel Partner.

Tele-Rad works with Avigilon to offer cloud and access control solutions that seamlessly integrate across your entire video security system.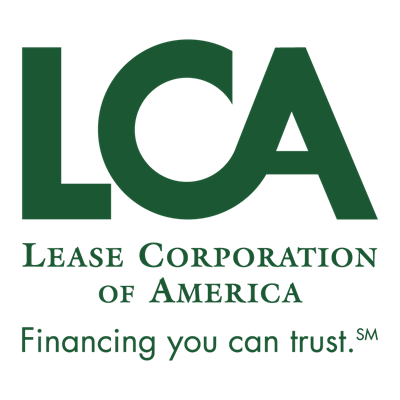 Tele-Rad works with Leasing Corporation of America ("LCA") to offer special financing on select purchases of communications equipment. View our current promotions for more information on special financing.

Tele-Rad is an authorized dealer of Unication P25 pagers, and is proud to be one of the highest volume providers of Unication pagers in the State of Michigan with over 2,200 units sold to agencies across the state. We are confident that you will find our vast knowledge and experience in supplying and maintaining you Unication pagers of great worth. With our experience we feel confident in meeting your timeline and know that you will be pleased with our expertise and efficiency. Tele-Rad has completed numerous projects of this scope for other customers and references have been included. In addition to our knowledge, experience, and training we also have state of the art equipment.

Since 1989, Getac has manufactured rugged computers for the most demanding users in the harshest environments. Their rugged computers are designed to solve the challenges our customers face daily. With the only bumper-to-bumper warranty standard on every fully rugged device, Getac takes pride in having the absolute best customer service in the industry.
Getac has made several technological breakthroughs that improve the performance and safety of using computers in dangerous environments including:
QuadraClear™ sunlight readable display screens.
Night vision without goggles.
Advanced power saving technology.
Industry's first resistive multi-touch display for use with gloves.
Tele-Rad began our partnership with Getac in 2016 as an authorized reseller of rugged computers and tablets. These devices are a perfect solution for our customers in public safety agencies and commercial enterprises where field work demands durability.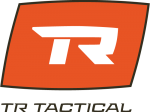 Tele-Rad began as a communications provider, serving many first responders and public safety agencies, and in 2011 we expanded our offerings to include a range of tactical apparel and gear as well as uniforms and accessories. We continue to serve departments large and small, as well as individuals and commercial businesses.
TR Tactical has retail locations in Grand Rapids, Holland, and Traverse City, each offering proven products in a wide variety of sizes, colors, and styles. Our knowledgeable staff is available to make recommendations and share the experience with our products. We also offer fitting rooms so you can "try before you buy" – a convenience you won't find online!
In addition to our retail stores, we also have dedicated inside and outside sales consultants who work with agencies throughout Michigan. We offer wear tests so your department can experience how our products hold up in the field. Uniform customizations, such as patches, hemming, embroidery and reflective lettering are also available through our in-house sewing services and our partnership with the 5.11 Tactical custom shop.
An affiliate of Tele-Rad, TRT Partners specializes in tower construction management, leasing, and site acquisition. In addition, TRT Partners owns and operates West Michigan TRBO and other shared radio and coverage services. Tele-Rad's alignment with TRT Partners allows for expanded digital radio communication options to benefit our clients. Contact Tele-Rad to learn more about pricing for West Michigan TRBO and other TRT Partners services.
Are you ready to get to work?
Get in touch to find out how Tele-Rad can help you.