Check Out Our Current Promotions & Special Offers
Tele-Rad Traverse City, MI
2351 Cass Rd. Traverse City, MI 49684 
Toll Free: 800-345-4695
Phone: 231-947-8330
Tuesday
9:00 AM - 5:00 PM
Wednesday
9:00 AM - 5:00 PM
Thursday
9:00 AM - 5:00 PM
TECHNOLOGY SOLUTIONS FOR GREATER SAFETY AND EFFICIENCY IN TRAVERSE CITY
Effective communication is essential for businesses and government organizations to maximize organizational performance. That's why Tele-Rad is proud to be the premier Avigilon, Getac, and Motorola Two-Way Radio Dealer in Traverse City, helping companies improve productivity with next-generation voice, video, and data solutions. With an industry-leading lineup of Motorola Solutions communications equipment, Getac Rugged Computers and Avigilon video technologies, Tele-Rad builds custom wireless communication and security systems that are designed to improve productivity and safety while increasing our customers' return on investment. Our focus is on ensuring that each individual user and team have the right tools for the job.
Our Traverse City office is located on Cass Road just south of the downtown area. In addition to our great service team, we also have a TR Tactical retail store at our Traverse City location. Our Traverse City team knows our products and they are passionate about customer service. We greatly value the long-standing relationships we have with our customers throughout northern Michigan including the upper peninsula. Our team is well-versed in product knowledge and system design for two-way radios, in-building coverage, radio systems, CBRS broadband networks, video systems, and mobile data capture. Further, they can recommend the best software applications used to customize communications including enhanced safety features, work order management, equipment notifications, location tracking, and more. Our Traverse City team has worked with a variety of local enterprises, including public safety agencies, manufacturers, large mining operations, casinos, resorts, and more.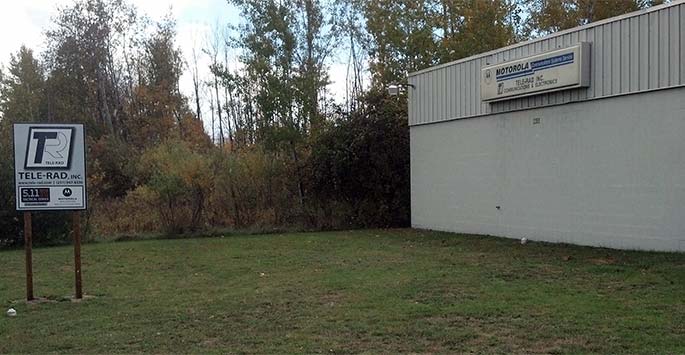 Two-way radios from Motorola Solutions are designed to handle real-world conditions that we face in Northern Michigan, like extreme weather, drops on concrete, temperature shocks, or vibrations from heavy machinery. With extensive knowledge and experience, Tele-Rad's team can come alongside you to build a reliable communications solution for your operations. We can help you create a more efficient and productive workplace while connecting employees instantly to the right person or group.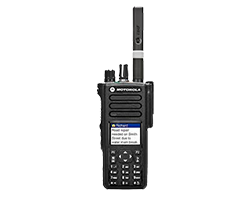 From sleek and lightweight to rugged and waterproof as well as radios specifically designed for public safety operations, our Traverse City two-way radio experts can recommend a device to fit your needs. We have the most comprehensive portfolio of portable two-way radios and access to the industry's largest collection of data applications. Our communications experts will put the right device in the right hands to connect your entire commercial or government operation to keep your team productive, efficient, and safe.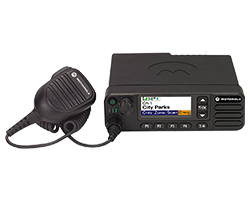 With double the capacity in digital mode, improved audio clarity, and integrated safety applications, Motorola mobile radios are part of the system revolutionizing the way teams communicate. Whether your team is working on road repairs, electrical equipment, or parking lots, radios from Motorola Solutions will keep your teams connected and safe. No matter how dispersed your commercial or government organization is, you'll be able to keep track of everyone and keep in touch at all times.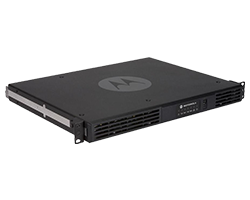 Motorola MOTOTRBO™ radio systems have roaming capability to deliver a wide area of coverage for multi-location or fleet-based businesses. By subscribing to our wide-area radio system, businesses can enjoy integrated voice and data communication, increased capacity, enhanced features, and exceptional voice quality across the city and around the globe. Several Northern Michigan customers utilize our WAVE PTX solution from Motorola. Which utilizes major cellular carriers' LTE signal to provide wide area coverage. In addition to Push To Talk (PTT) radios, WAVE PTX also offers a smartphone application and GPS.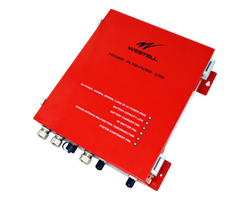 Improving in-building coverage is essential for organizations that operate in large complexes, such as malls, hospitals, jails or government buildings. It is also required by law that first responders have reliable in-building communications in case of an emergency. Two-way radio repeaters, bi-directional amplifiers (BDA), and distributed antenna systems (DAS) can boost and distribute wireless radio and cellular signals throughout buildings, giving you the coverage you need to operate and be IFC 510 compliant. Better in-building coverage is beneficial to keeping staff on-task, but it's also critical for keeping guests, clients, and patients safe. As the tourism industry continues to thrive in Northern Michigan, we see continued developments along the lakeshore and beyond. When in-building signal strength is a consideration during the planning process, it results in better outcomes for residents, businesses, and first responders.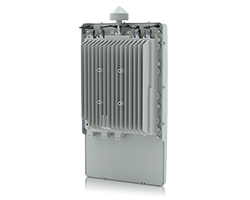 CBRS Broadband Radio Network (Private LTE)
With enterprise-grade private broadband, 24/7/365 support, predictive network monitoring, and a simple-to-deploy infrastructure, Motorola MOTOTRBO Nitro is a powerful tool to help elevate your workforce. It's designed to handle complex commercial operations, including security, productivity, warehouse ticketing, and service apps. By adding Nitro to current systems, managers have access to the first fully managed CBRS platform that combines private broadband with business-critical voice. This private LTE solution has also been proven effective as a distant learning solution for schools that need to provide students with access to internet resources outside of the classroom.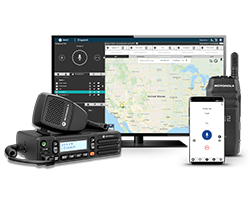 The Motorola WAVE PTX TLK 100 & TLK 150 two-way radio combines the broad coverage of a nationwide cellular network with the ease of radio communication. By connecting to your current existing land mobile radio (LMR) systems and smartphones, the WAVE radio extends push-to-talk benefits to all your team members, whether they're on the same job site or across the country.
Motorola Original Two-Way Radio Accessories
Like all Motorola radios, Motorola's two-way radio accessories are put through Accelerated Life Testing to ensure their continued performance and durability across every industry. From IMPRES batteries and chargers to wireless Bluetooth speaker mics and hearing protection headsets, industries are extending the user and performance of their radios with a suite of accessories. Our Traverse City location is well stocked with batteries, antennas, belt clips, and all the accessories that you may need.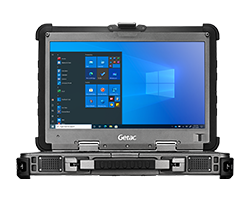 GETAC Rugged Computers & Tablets
In Michigan, it could be winter when you wake up, spring showers by breakfast, and balmy by afternoon – you need a device that can keep up. Built to be rugged and durable, Getac computers and tablets are made to withstand demanding situations. Compared to standard laptops, tablets or handheld devices that need repair after dropping, vibrations, or extreme temperatures, the Getac line of products is designed to withstand rough handling. Creating accurate records with equipment that performs in tough environments gives workers access to vital data to help organizations make well-informed tactical decisions in real-time.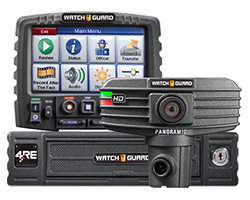 Wireless Body-Worn and In-Car Camera
Through our partnership with Watchguard, a Motorola Solutions company, Tele-Rad delivers body-worn and in-vehicle video recording technology for information sharing among law enforcement agencies across Northern Michigan to provide more secure, reliable evidence gathering and incident reports. These cameras record high-quality video, can deter criminal behavior, and defend officers against false accusations, and improve safety all around. Equip and protect your team with the latest in video camera technology. Our service team in Traverse City has been factory trained on these systems so that we can offer installation and support services.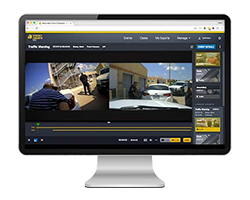 Incident Management Software
When you're doing security checks, you don't have time to sift through disorganized data, especially if stored in multiple locations: software apps, spreadsheets, documents, or even physical files. Instead, make better use of the information you collect and simplify your security operations with an easy-to-use incident reporting platform that provides quick access to complete and accurate data throughout your organization.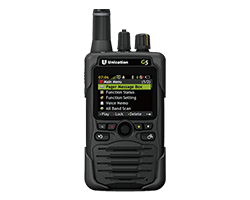 Fire Pagers (P25 - VHF and 800 MHz)
We are proud to be one of Michigan's leading Unication 800mhz P25 pager dealers. We have provided fire paging solutions to departments throughout Northern Michigan. The G-series pagers are ideal for fire departments and other organizations that need to react quickly in times of emergency.
For VHF paging we also carry the Motorola MINITOR VI Two-Tone Voice Pager, offering up to 16 minutes of voice recording, customizable call alerts, and improved receiver design, the MINITOR VI Two-Tone Voice Pager is flexible, rugged, and reliable. It's built for the realities of first responders with features like battery level announcement, easy message management, wideband receiver design, and silent, priority, or probability scan modes.
Tele-Rad Inc. provides end-to-end Avigilon camera systems in Traverse City for all of your video surveillance needs. With a full suite of indoor and outdoor surveillance cameras and sensors, you can secure every inch of your property from unwanted visitors and threats. AI and video analytics help you detect, verify, and act on critical events. Physical access control solutions keep people, property, and assets safe. With an Avigilon camera system, your team will be equipped with the most advanced surveillance technology on the market to ensure the security and safety of your team and the communities you serve.
NORTHERN MICHIGAN MOTOROLA TWO-WAY RADIOS: RENTALS, REPAIR, INSTALLATION, DESIGN AND SUPPORT
Effective communication is essential for businesses and government organizations to maximize organizational performance. That's why Tele-Rad is proud to be the premier Avigilon, Getac, and Motorola Two-Way Radio Dealer in Traverse City, helping companies improve productivity with next-generation voice, video, and data solutions. With an industry-leading lineup of Motorola Solutions communications equipment, Getac Rugged Computers and Avigilon video technologies, Tele-Rad builds custom wireless communication and security systems that are designed to improve productivity and safety while increasing our customers' return on investment. Our focus is on ensuring that each individual user and team have the right tools for the job.
Two-way radio rentals are a viable option for reducing costs and helping departments stay on budget. Any business that has seasonal or periodic influxes can benefit from renting over buying. Increasing equipment when adding labor can help workers stay informed, ready, and connected with the most up-to-date information for their job. We offer a large inventory of radios in our rental radio fleet and we offer several options for long-term and short-term rental plans to meet your operational needs and budget. For an area like Northern Michigan, with a booming tourism industry, rental equipment makes a great solution for your busy seasons.
For over 70 years, Tele-Rad has employed dedicated and certified personnel to handle the installation and maintenance of all products we sell. Whether it is radio systems, video surveillance, vehicular equipment, emergency lighting, Tele-Rad has your installation covered. Our team of professionals is ready to work for you, at your site or our Traverse City shop. Our installation department follows the latest Motorola guidelines, and our installs always meet or exceed current manufacturer specifications. In addition to working out of our Traverse City office, our team can travel to work onsite at your location anywhere in Northern Michigan.
System Design & Engineering
We understand that your Northern Michigan business or government agency has specific needs and expectations when it comes to implementing an effective wireless communications solution. Tele-Rad has the skills, knowledge, and experience to build, manage, and maintain your communications system – no matter how small or large your operation. We work with your communications plans, building infrastructure, and available budget to create a customized solution that will help your business boost productivity and improve safety.
The Federal Communications Commission (FCC) regulates radio frequencies that your professional two-way radios operate on. Although the FCC does not require licensing for purchasing two-way radios, transmitting on frequencies requires mandatory licensing. Your local Tele-Rad sales consultant in Northern Michigan can determine if your radios meet FCC requirements, help you with your license application, and complete all of the necessary paperwork for you.
Our Certified Service Centers are here to help you with installation services, repair services, routine equipment maintenance, and any other service-related concerns. We offer solutions for small businesses, large-scale government agencies, and everything in between.
Tele-Rad has direct access to the latest testing equipment and maintenance tools to provide service on all the radios and equipment in our extensive inventory. A maintenance agreement helps to protect your investment while reducing system downtime and keeping repair costs under control. Contact our Northern Michigan team today to sign up!
Emergency Vehicle Technicians
Tele-Rad is dedicated to improving first responder safety throughout Michigan. Our equipment installation and vehicle upfitting services save busy public safety agencies time and effort, so you can devote your energies to your important tasks and duties. Tele-Rad's technicians have gone through extensive training to provide your department with expert emergency vehicle upfitting and equipment installation, service, and repair. We are recognized as a Motorola Service Elite Specialist, and technicians on our Traverse City have also achieved additional certifications such as Emergency Vehicle Technician (EVT).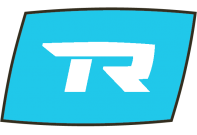 Our Traverse City shop also hosts a TR Tactical retail location, carrying high quality uniforms, duty gear, tactical equipment and much more from proven brands such as 5.11 Tactical, First Tactical, Bates, Danner and Streamlight. Our local customer base includes individuals and enthusiasts and we also work with many local departments to fully outfit their teams with everything from boots and parkas to polos and pants. In addition, we offer in-house customization for patches, hemming, and more to keep your team looking their best. Most recently, our TR Tactical stores have also started carrying Black Rifle Coffee, proudly supporting a veteran-owned and operated business, while bringing great coffee to the people of Traverse City and the surrounding areas. We offer an everyday discount on all products to public safety employees, active military and veterans, and students – stop by and visit our store on Cass Road in Traverse City for more information!
Get in touch to find out how Tele-Rad can help you.