Check Out Our Current Promotions & Special Offers
Wireless Communications Solutions for Police in Western and Northern Michigan
As public safety remains a high priority in Western and Northern Michigan, law enforcement is responding to this demand by using Motorola radios to enhance communications for safer, more secure communities. The ability to communicate instantly between departments and dispatchers equips field officers with accurate, real-time information to help make better-informed decisions when every second counts.
Powerful dispatching software coordinates with GPS technology to save both time and money by automatically alerting and dispatching officers closest to the scene. Enhanced communication increases officer safety when they can be filled in on the particulars of a call by the dispatcher before they arrive on-site.
When it comes to emergency incident management in Western and Northern Michigan, contact us to get the most up-to-date, reliable communications systems for law enforcement agencies.
Communications Built For Police
We can build you a solid communications solution that will stand up to the most demanding situations.
Motorola P25 Radio Communications
ASTRO® 25 is the leading Project (P25) standards-based system in the world. Boasting over 11,000 users worldwide, its real-world performance and proven reliability continue to evolve as innovations enhance its features.
The Motorola P25 APX™ two-way radio series is designed for officers on duty and has unique features to suit the needs of each user at every department level. Contact us to learn more about our selection and see which Motorola P25 APX radios are right for your force.
Dispatch Consoles for Emergency Services
Motorola Radio Accessories
Motorola supports a wide range of accessories and technologies to enhance your two-way radio capabilities. Select the most suitable Motorola radio accessories from our wide variety of options at Tele-Rad in Western and Northern Michigan.
A survey conducted by Motorola asked 250 U.S. county, city, and state level decision makers about their current technology needs, concerns, and investment plans for data communications. That survey revealed a need for dedicated mobile broadband networks and devices built with the specific needs of public safety in mind.
We have the Motorola P25 radios for police in Western and Northern Michigan that address the needs of law enforcement agencies.
Body and In-Car Camera Solutions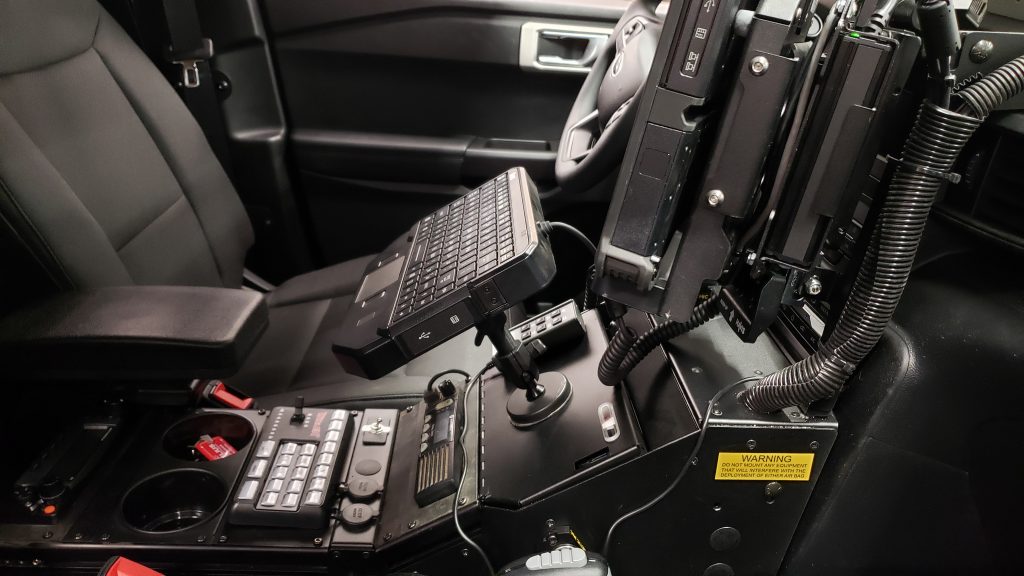 Ruggedized Computers & Tablets
Uniforms and Tactical Gear
Looking for uniforms and Tactical gear? Our TR Tactical division offers uniforms, apparel, and gear from 5.11 Tactical and other proven manufacturers. You can find more information on what TR Tactical offers on our TR Tactical website. Visit https://www.trtac.com/ today!
Discover how all of these features make the State of Michigan MPSCS Motorola P25 System the leading choice for Western and Northern Michigan Police communications. Request a Quote
or
Contact Us
for a free communications assessment to find out more.
Get in touch to find out how Tele-Rad can help you.