Tele-Rad's Guide to Ordering and Maintaining Motorola Batteries
When it comes to batteries, Motorola provides a multitude of options for their various lines of portable radios so that you can determine which battery will best serve your purpose. In addition to providing a plethora of batteries to choose from, Motorola also provides warranties to back up the quality of its products. In order to have a battery that accomplishes your needs, it is best to be aware of know all of your accessory options, the beneficial warranties that vary between battery types and be mindful of proper battery care and storage. 
Running low on battery?
Batteries should be replaced every 18-24 months
Identifying Battery Needs
Standard batteries offered by Motorola are a good option that provide sufficient battery life for your portable radios. However, when looking toward longevity, the IMPRES and IMPRES 2 battery lines are top-tier options that provide extended battery life when properly taken care of. The original IMPRES batteries were developed over a decade ago and were developed for the XTS™ series but now have models compatible with the more recently released APX™ series as well. IMPRES batteries, when used with an IMPRES charger, provide automatic, adaptive reconditioning, end-of-life display, and other advanced features. Data is stored in the battery and communicated to the charger via a unique IMPRES communication protocol, which is designed to maximize talk-time and optimize battery cycle life — all automatically. 
The IMPRES 2 is the new and improved version of the original IMPRES battery designed for APX™ series radios. It's a next-generation energy system that's safer and smarter while keeping you powered for even longer. Combined with IMPRES 2 chargers, you can charge IMPRES 2 batteries up to 40% faster, customize your charging to extend the life of batteries in storage, and manage power more intelligently with enhanced diagnostics. 
All Motorola batteries come with a warranty upon purchase. However, depending on the type of battery, your warranty will vary. With each battery, you have both a workmanship warranty and a capacity warranty. Workmanship warranties are intended to cover any defects or flaws in the battery caused by workmanship during production starting from the date they are delivered from Motorola Solutions. Capacity warranties refer to batteries that are within the warranty range (listed in the table below) that either fail or are no longer maintaining 80% of their rated capacity starting from the date they are delivered from Motorola Solutions.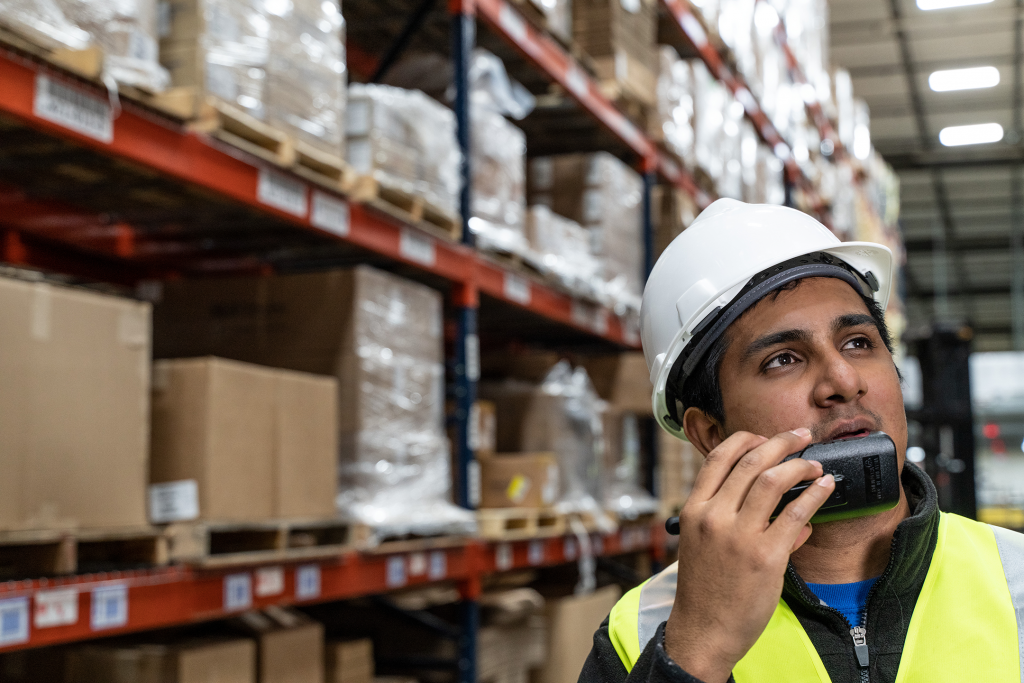 | BATTERY | WORKMANSHIP WARRANTY | CAPACITY WARRANTY |
| --- | --- | --- |
| IMPRES 2 | 48 Months | 24 months * |
| IMPRES | 24 Months (NiMH and Li-Ion) | 18 months ** |
| STANDARD | 24 months *** (NiMH and Li-Ion) | 12 months |
*IMPRES 2 batteries NOT charged exclusively in IMPRES 2 chargers receive a 6-month capacity warranty reduction (i.e., 18 months instead of 24)
**IMPRES 18-month capacity warranty only valid for IMPRES batteries charged exclusively in IMPRES chargers. IMPRES batteries that have been charged in non-IMPRES chargers receive standard 12 months capacity warranty.
*** SL Series battery warranty is 12 months.
All Motorola batteries are warrantied against workmanship faults for 12 months unless otherwise stated, starting from the data the batteries are delivered from Motorola Solutions.
Proper Battery Care and Storage
In addition to Motorola batteries already providing top-of-the-line battery life, there are preventative care and proper storage measures that can be put in place to not only ensure your battery reaches its guaranteed life capacity but quite possibly exceeds it.
DO NOT: 
Store batteries with flammable materials.

Disassemble, crush, puncture, shred, or otherwise change the form of your battery.

Dry a wet battery with an appliance or heat source, such as a hair dryer. If the radio battery contacts are wet, thoroughly dry the battery contacts before attaching the battery to the radio.
ALWAYS:
Store batteries in a well-ventilated, temperature (68°F/20°C to 86°F/30°C) and humidity (30%-60%) controlled environment.
Use the battery in accordance with its water and dust Ingress Protection (IP) rating.
Exercise care in handling any charged battery, particularly when placing it inside a pocket, purse, or other containers with metal objects such as jewelry, keys, or coins.
Perform monthly inspections of all battery contacts for dirt, grime, and dust. Clean the contacts using a microfiber cloth or a lint-free cloth.
Battery Storage Recommendations:
New batteries that will be stored should be charged to greater than 50% (but less than 100%) state of charge within 1 month of receipt Every 9 months, batteries must be recharged to greater than 50% state of charge.
Batteries removed from service for storage should be charged to greater than 50% state of charge. Every 9 months, batteries must be recharged to greater than 50% state of charge.
Do not store batteries attached to radios or host devices. This will minimize the current drain on the battery.
Care and Handling:
Charge battery within 1 month of receipt.
Always charge your battery using the approved Motorola charger. Charging in non-Motorola chargers may lead to reduced performance and battery damage.
Plan Ahead to Replace Batteries
In addition to considering your battery life needs, warranties, and care and storage procedures, it is highly recommended at this point in time that all Motorola customers take inventory and consider their future battery needs ahead of time. As of the appearance of the COVID-19 virus in 2020, companies specializing in the production of technology have struggled with supply chain issues as well as long backorders on in-demand products. Motorola is no exception to this issue and batteries, in particular, have become a difficult accessory to obtain in a timely manner. With some backorders exceeding six months or more, it is encouraged that all orders be placed with a possible delay in mind. 
Unified voice, data, video and analytics